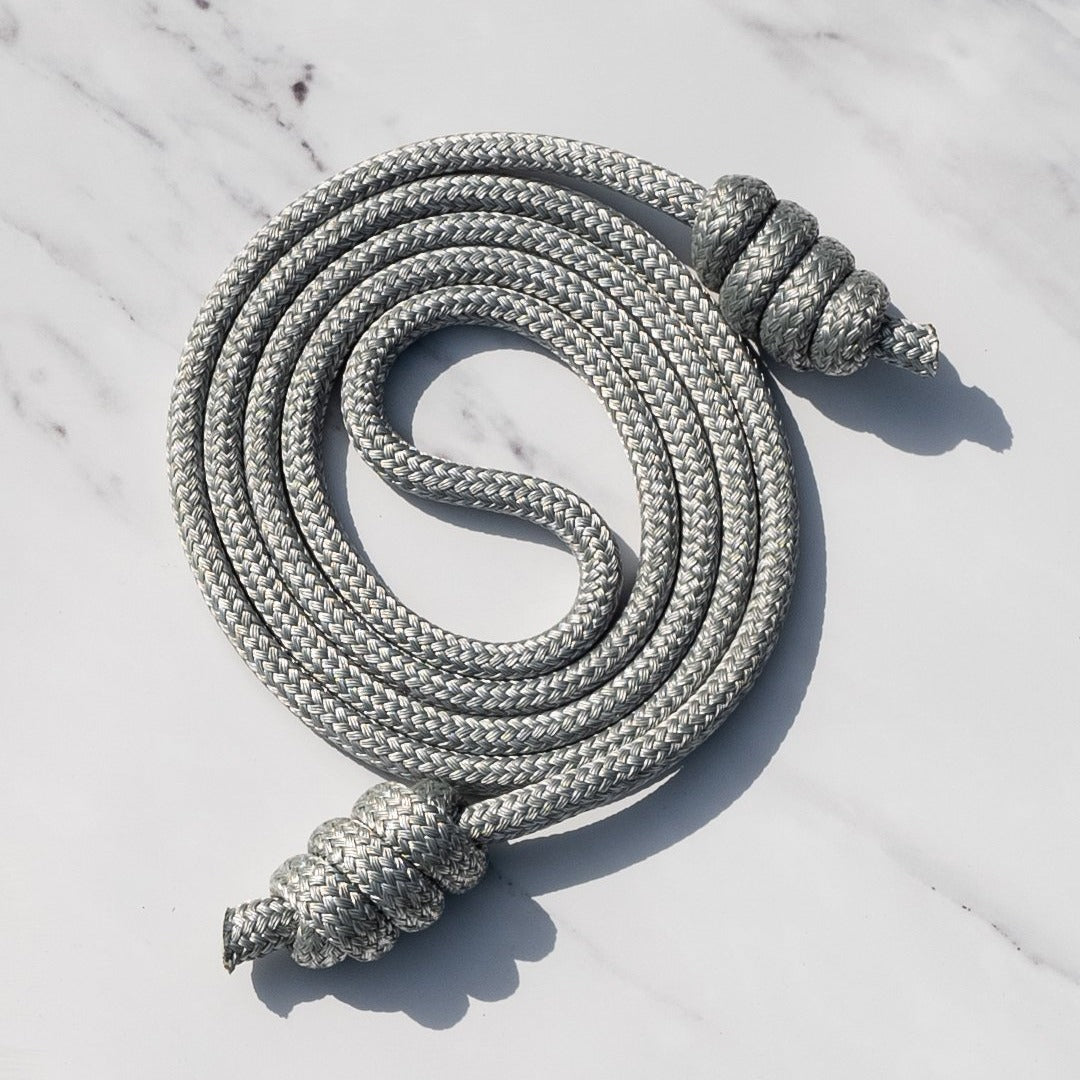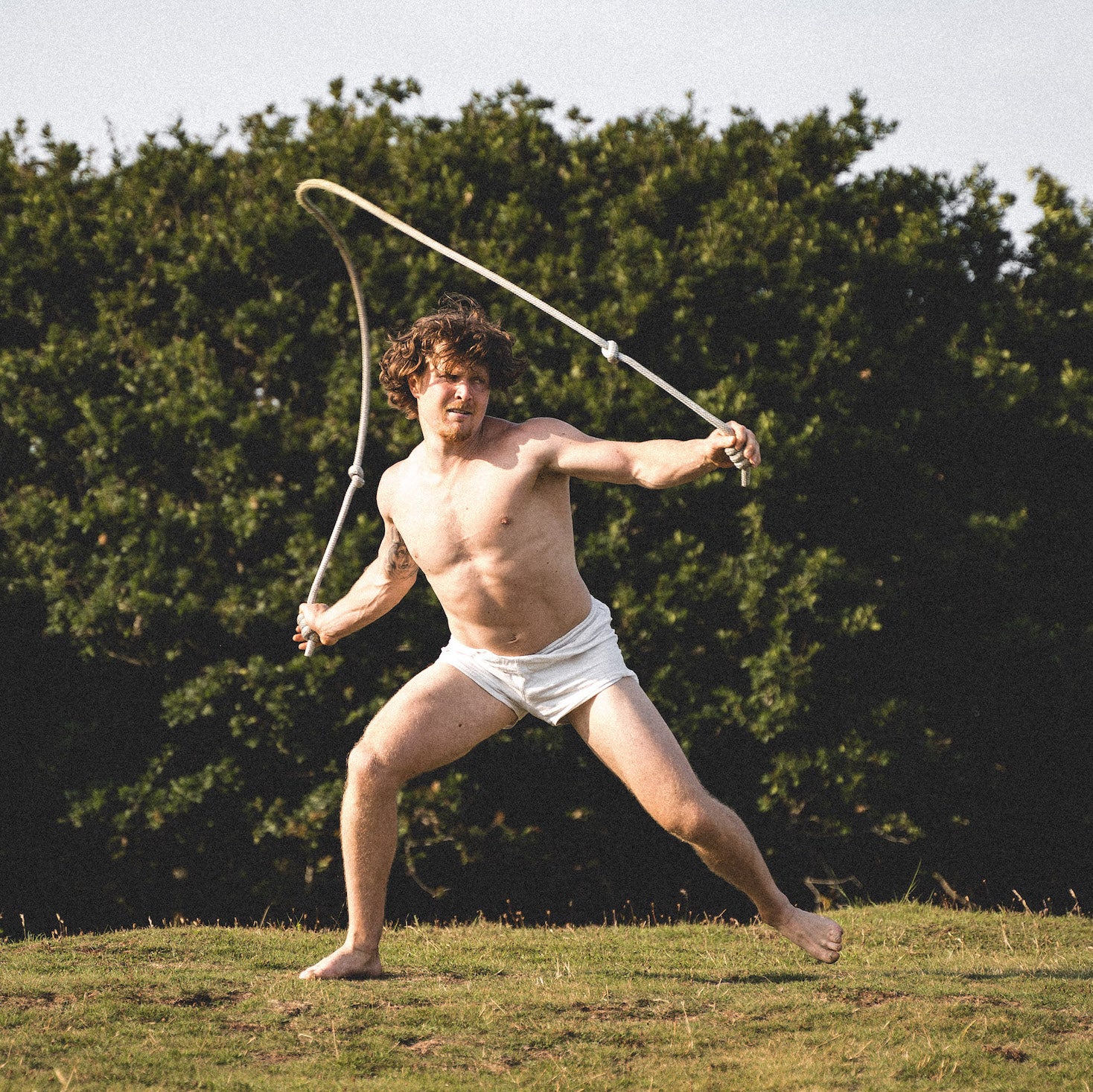 Description
Named after King Richard I's (aka Richard the Lionheart's) sword, this intermediate rope is silver and weightier to match its namesake.
24% heavier and thicker than the Golden Teacher, the extra weight draws the recruitment of more muscle fibres to stay stable and fire up more connections as you roll.

Rolling with this rope is great for getting a more muscular workout and embedding the patterns deeper into your body.

I would only recommend this rope for those with some experience rolling with a lighter rope first, as it can be taxing on the core and works the obliques in a way they might not be used to.
Includes
Workout Course comes included with this Rope

Access to the Way of the Rope Facebook private group.
Comes hand-knotted. Shipped in sustainable packaging.
*International orders may incur additional customs charges upon arrival.*