Happy customers
What people have to say
Adore this essential piece of kit!
The Golden teacher and Tim's courses are teaching me a great deal about the physicality if my body.. it's helping with flexibility back pain and a while lot more. I am so excited to have found such an accessible tool to use along my fitness/healing journey. Love that Tim has handcrafted these with mindfulness and love.. can not recommend highly enough.. buy one you won't regret it!
AMAZING rehab for my shoulder!!!
After a mountain bike crash left me with a severely impinged shoulder causing so much pain and discomfort for 6 months despite trying various excersises, this rope has given me back almost my full range of motion in a super short time. Starting 2 mins a day learning the basic moves I was soon doing 10 mins and now building things up and up. Just bought the bigger rope for the intermediate instructions as this is something I'm gonna be doing for possibly the rest if my life. Once you get the basics down and get into the flow the minutes breeze by. There is nothing better than enjoyable excersise. Thanks so much Tim.
Amazing biomechanic tool!
Been roping since the day I got it! It has improved my overall movement and especially my boxing skills! I´ve also lost bodyfat and gotten more mobility in my shoulders, and this is only from an average of 5 minutes a day.
So happy I bought into this.
Apart from the philosophy and the knowledge being so perfectly on point and balance, you and your blessed team have done a remarkable job of the cinematography and audio. Every video is a true delight to watch and learn from. This is the perfect work/play that us wee humans so need, to reactivate ... timeless, respect. Its like being a Child again :D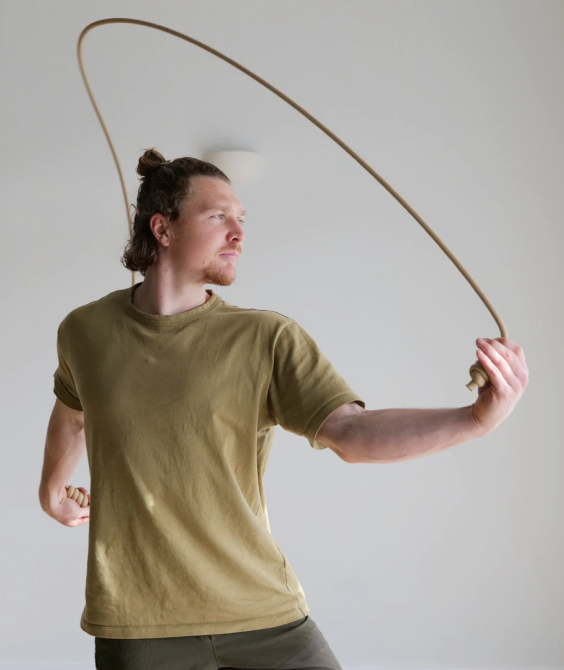 Our Collections
Healthy Human Movement Training
We are passionate about training in healthy ways that honour the human bodies design.