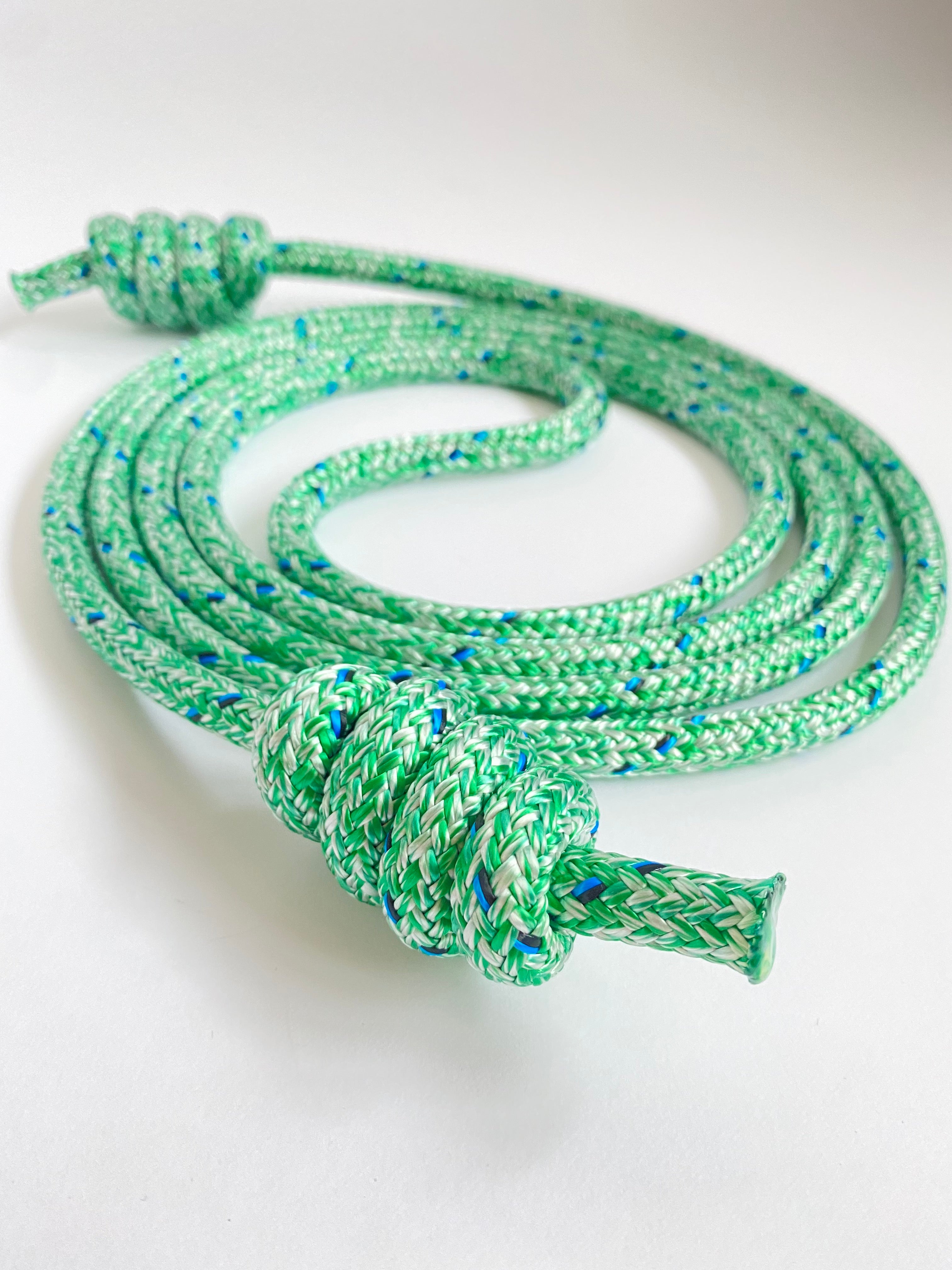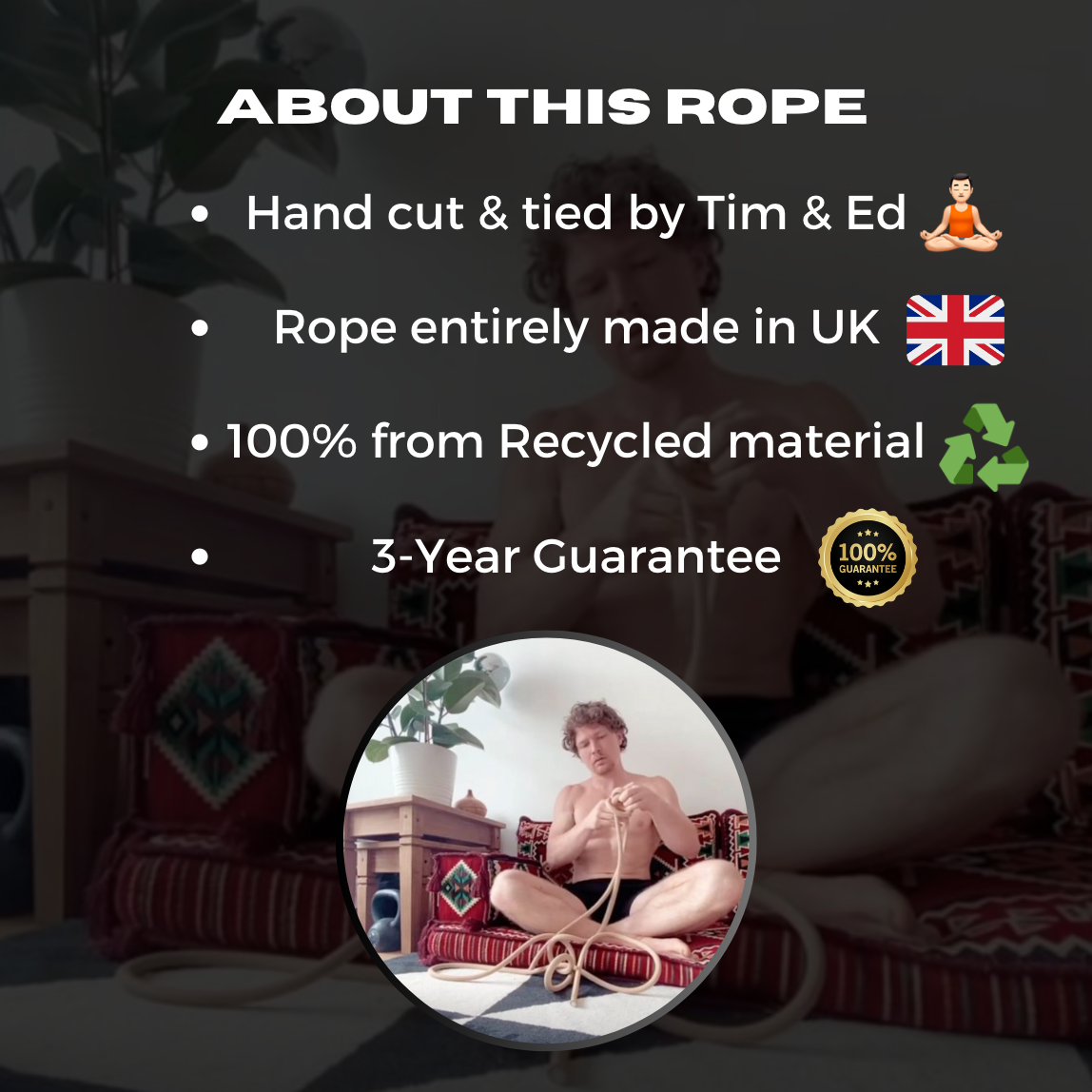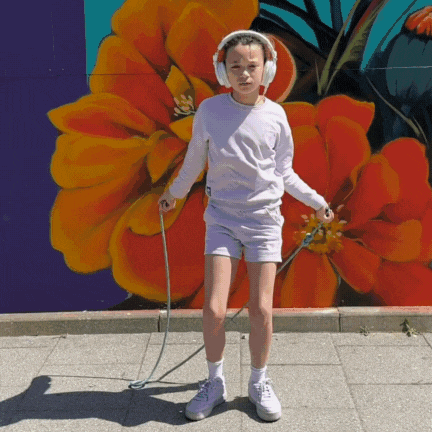 Description
Made for my 10 year old Niece Faith to practise Rope Flow.
About This Rope
Lightweight and slightly shorter then the others ropes, perfect for speed work, indoor use, travelling with and for Children to begin their Rope Flow journey too! 
ECO 
Made 100% from recycled plastic.
Packaged in a paper biodegradable bag.
Tim: "It comes up just past my belly button (5ft9) when I stand on the middle and I roll with this more then any other Rope. I love the size and weight, thin and short so its fast and makes me have to be extra sharp and neat with my patterns."

Not recommended for tall beginners at it takes some practice to be able to roll with a shorter rope.